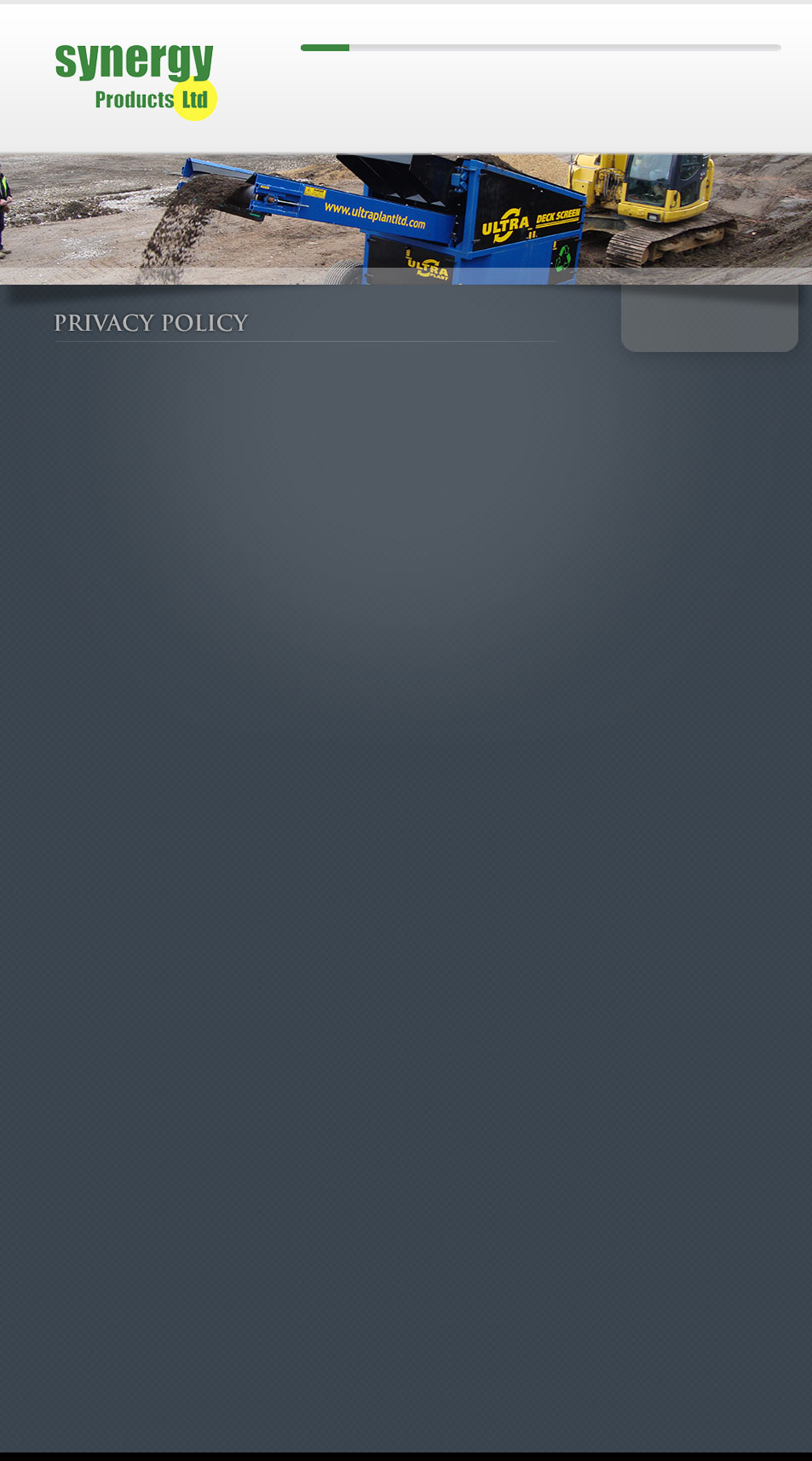 Synergy Products Ltd Privacy Policy
We treat our customerís personal information and details with the utmost sensitivity and confidentiality. We follow strict security procedures in the storage and disclosure of information, which you have given us, to prevent unauthorised access in accordance with the UK data protection legislation.

We do not collect sensitive information about you except when you specifically, knowingly provide it. In order to maintain the accuracy of our database, you can check, update or remove your personal details by writing to us or sending us an email.


Accuracy of Your Data

We endeavour to keep your information accurate and up to date at all times. If you become aware that any information held by us is inaccurate please contact us any time either by telephone, post or e-mail sales@synergyproducts.co.uk


Using Your Data

When you place an order with us we will need to know your name, address and other information including e-mail address and telephone number. We store this information on a computerised database and a card index system. This enables us to keep a record of all the products that you buy, and helps us provide you with the best possible service for future orders.

Whilst we would never give your information to a third party, we may pass on the information to the two factories: Groundsman Industries and Ultra Plant International, whose products we sell, for them to send out spare parts to you.

The relevant information may be used by us as a method to support our relationship with you. This includes communicating with you on matters concerning new products, servicing and other special offers.


Using Your Data to Communicate With You

We undertake not to provide you with any communication that you do not require. If you don't wish to receive communication by post, telephone or email, please inform us by any of the previous methods of your preference to opt out of any of these services.


Please do not hesitate to contact us should you have any queries regarding our Privacy Policy.