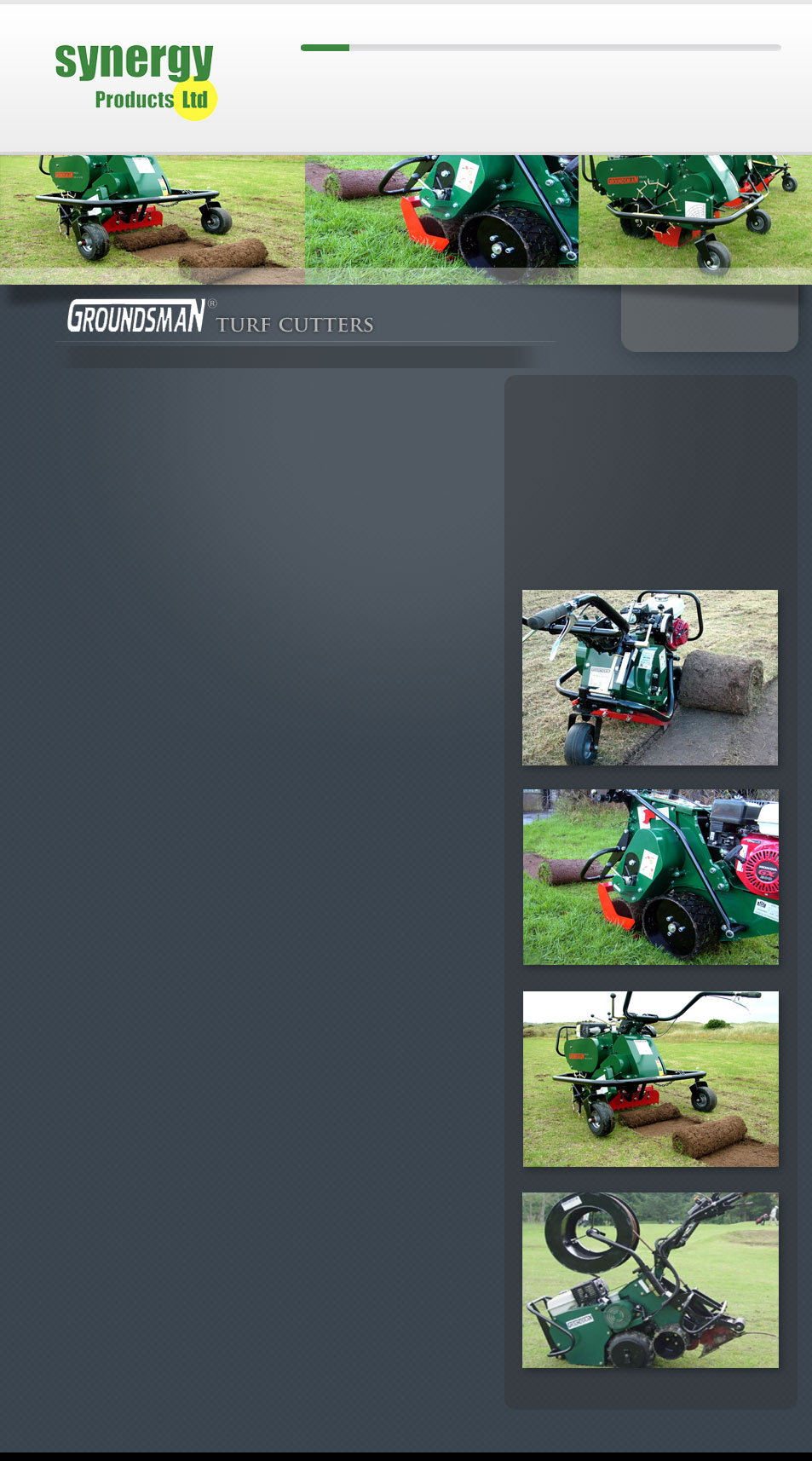 Highly durable, mechanically simple,
proven turf cutters from Groundsman
TMC46
The new TMC26, TMC46, TMC48 and TCHYD from Groundsman Industries represent the state of the art in turf cutting, combining rugged build quality with the versatility to get the job done quickly.

The ultimate professional turf cutter offering fine cut precision with deep cut capability. Consistent depth over rolling terrain. Oil filled gear clutch ground drive. Low operator vibration levels. 4-wheel drive gives traction in all conditions. 12", 14", 16" and 18" sod cutting widths available. Mole, drainage and de-compaction blades available. Optional weight kit available. Optional guillotine cut-off attachment. 24-month factory warranty.


> Read more
TMC48
The TMC48 model has the same specifications at the TMC46, but has a larger 9HP Honda engine. The guillotine chop-off attachment can only be used with this model.


> Read more
Double Axle hydraulic drive machine that can insert an irrigation pipe to a depth of 125mm (5") with minimum surface disruption.


> Read more
THYD
TMC26

The ultimate general-purpose turf cutter. Built for the contract and hire market. Exceptional traction in all conditions. Low vibration levels. Easy to operate. Sod blades from 12", 14", 16" and 18" plus mole drainage blade. Separate blade and ground drive engagement. 24-month warranty.


> Read more